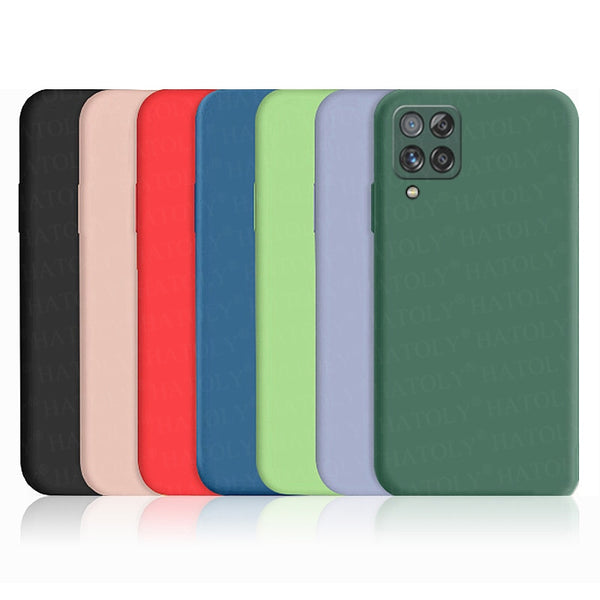 .         
         Silicone has become one of the most popular materials in making phone cases. Silicone phone cases are usually soft, slim, weightless, and water-resistant. They could cover every corner of your phone and provide a basic level of protection. If you do not like to carry a heavy-weight phone, it is a perfect choice for you. Similar to other materials, silicone is durable. However, if you do not clean it regularly, it could easily get dirty and turn yellow. Once this happens, it is almost non-reversible. You might throw it immediately and get a new one. But if you really love the old case or do not want to spend more money to get a new case, there's always another option for you. You can try to clean your silicone phone case in 2 simple ways.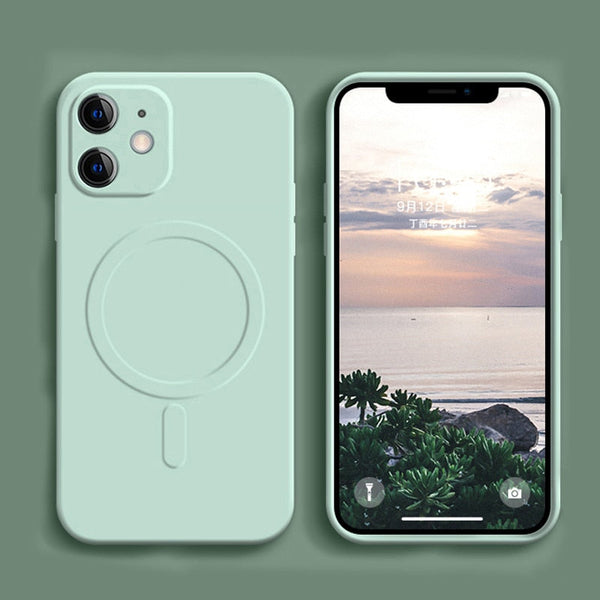 Before we start, remember to take the phone out at first. You can easily transfer moisture and liquids from the case to your phone and thus severely damage your valuable phone. 
Strategy ONE: 
        In this method, all the tools you need are:
2 pieces of clean microfiber cloth
Rubbing alcohol
Step 1:
Pour a few drops of rubbing alcohol onto one piece of clean microfiber cloth.
Attention! Please only pour a little bit of rubbing alcohol. Rubbing alcohol could be used to eliminate stains that are not able to be washed by soap and water. However, it could also remove colors in certain cases. So make sure you test it on a small spot first before you apply it to the entire case.
Step 2:
Find a sink or a large container. Put your phone case into the sink/container. Scrub all the yellow stains on your case in a circle with the microfiber cloth.
Make sure you clean all the corners, including hard-to-reach spots like spots near the camera. Circular motions will help clean the stains better. 
Step 3:
After you clean all the dirty spots and stains on your case, dry the case with another piece of clean microfiber cloth.
Make sure you remove all of the rubbing alcohol, dirt, and oils. Then put your case on a table and wait for at least ONE hour to air dry the case.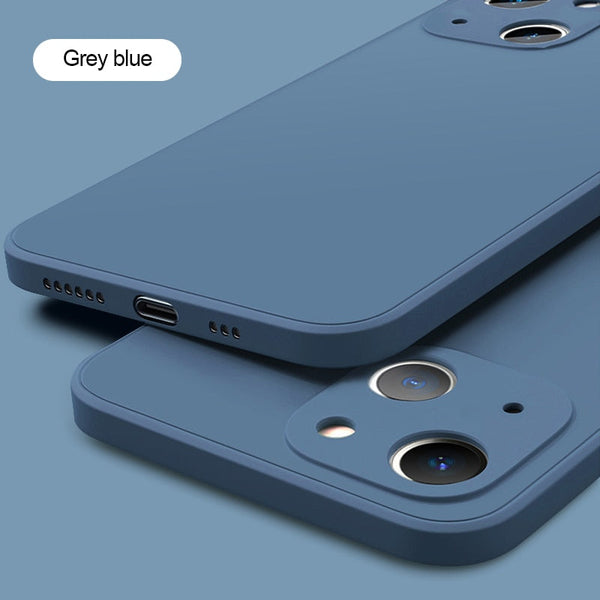 Strategy Two: 
All you need are some commonly-used household cleaners:
Dish soap
Rubbing alcohol
Toothbrush
Step one:
Get a Dish Soap. Put warm water and dish soap in a container. [Normally we use 2/3 drops of dish soap to 1 cup of warm water, you could add 1 more drop if you want a deeper clean.
Mix them together.
Attention! Always use mild dish soaps and do NOT add too many drops of soap.
Note! Harsh cleaners could have a chance to damage your phone case.
Step two:
Find a toothbrush that no one use. [If you cannot find one, it's okay to use a sponge or a piece of cloth instead. However, using a toothbrush is always the most effective way.]
Before you start, remove your phone case from your phone. It could be really easy for you to transfer water and liquids from your case to your phone.
Use the toothbrush to scrub the entire case in circular motions dipped in soapy water. Do not forget small corners.
Step three:
Bring your case to a kitchen or a bathroom or anywhere with a sink. Hold your phone case under the running water.
Clean your case in water and make sure you remove all of the soap. Check if there are any dirty spots left on your case.
If your phone case is not clean enough, you can repeat step two and step three until it looks good.
Step four:
Dry your case first using a soft towel. Remove as many liquids as possible.
Then place your case on an open corner and air dry it for at least 1 hour.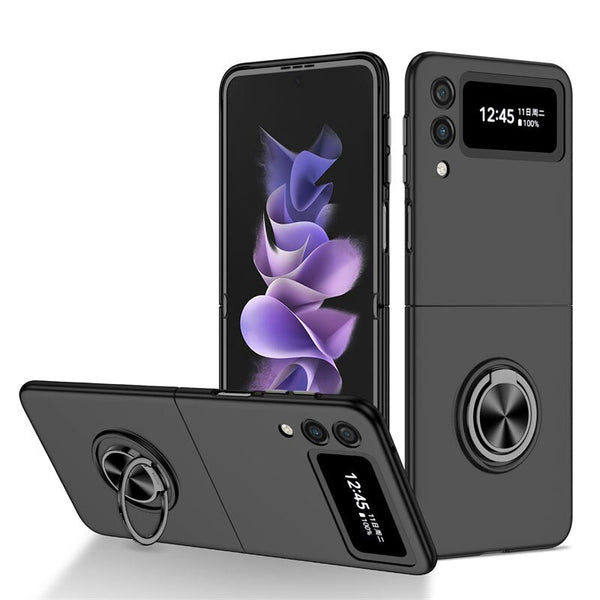 Strategy Three: 
Things you need to prepare for cleaning:
Baking Soda
A toothbrush
Towel
Step One: 
Find a clean towel or a kitchen/bathroom or anywhere with a sink. Place your case in the sink or on top of the towel.
Put baking soda on your case, and make sure to cover every corner on the surface.
Remember! It is important to completely cover the yellow stains with baking soda.
Tips: Adding too much baking soda has a chance to damage your phone. So be patient and add a small amount of baking soda at a time.
Using Baking Soda is one of the most effective ways to clean tough yellow stains and dirt. If this does not work well on your phone case, it is the right time for you to get a new one.
You can always buy a valuable, quality, and beautiful silicone case at a reasonable price at Top Case Shop.
 
Step Two:
Get a toothbrush. You can use an old one if it's still clean. Drop a little bit of clean water on your toothbrush. Scrub the phone case with the toothbrush. Remember! It is important to move your toothbrush in a circle. Make sure you brush all the spots including small corners that are hard to reach.
Tips: You need to make sure that your toothbrush is wet. If the water dry out in the cleaning process, please add a few more drops of water.
Step Three: 
Put your phone case into your sink. Get some warm water and wash your entire case carefully. You can use the toothbrush to scrub the remaining stains. Make sure you clean all the baking soda off.
Step Four: 
Dry your case with a clean tower. Try to remove as many liquids as you can. Do not ignore hard-to-reach corners inside the phone case. Then place your phone on an open spot, such as a dining table. Wait for at least one hour for the case to air dry. This is very important because any moisture or liquids left on your case could cause severe damage to your phone.
Tips:
If your case still has stains and debris after you complete all the steps above, you could repeat the cleaning process. You could also try to wash your phone case with dish soap and water. Mix 2 to 3 drops dish soap with 1 cup of warm water in a container. Then put the case in the container and scrub the case with a microfiber cloth, a sponge, or a toothbrush in circle motions. This should help remove more debris.
Above are the Three simple strategies that could help you clean your yellow-stained silicone phone case. If both of them do not work, you can always browse and buy a new silicone case at Top Case Shop.